Don't Forget Your Pet! Critical Tips For Disaster Preparedness For Your Faithful Friend
As we enter peak hurricane and storm season in many parts of the United States, now is a good time to discuss disaster preparedness. It's absolutely vital to your pet's well-being that you have a detailed plan that includes them!
What is the Most Crucial Component of Preparing For Disaster When You Own Pets?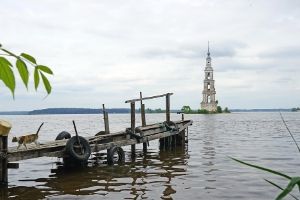 From fires to floods to hurricanes, almost everyone lives in an area that's prone to natural disasters at least part of the year. Because of this, one of the most important things to know is whether your veterinarian has an on-line portal with your pet's information - vaccination history, medications, etc. (Click here for ours!) The beauty of it is that, as long as you have a cell phone after the disaster, you have access to your pet's medical records. Unlike physical things you need to grab on the way out, such as photo albums and legal documents, these records are now online for 24/7 access.
If you have to relocate to another town and your pet needs medical help, the veterinarian treating them will know things like past medical history, allergies, vaccinations, medications and dosages, and more in order to effectively treat them. So when it comes to planning, all you need to do is make sure your veterinarian offers this service and, if so, make sure you have your log-in information. This portal can save you a ton of time and heartache during any sort of emergency.
If your veterinarian does not have a portal (or you don't have access to it), you'll need to make sure you have paper copies of your pet's records - vaccinations, allergies, medications, etc.
The next part of your disaster preparaton is microchipping your pet (if they aren't already) so that, in the event that your dog or cat is lost during the chaos of the emergency, they can be easily identified and returned to you. Sometimes pets run away due to panic before you've had a chance to put them in carriers or on leashes, or they might even pull out of the leash once outside. Every veterinary office and animal shelter has the ability to scan pets for microchips, look up the chips in the online databases and then - hopefully! - reunite the pets with their families.
What Should I Include in My Emergency Preparedness Kit For My Pet(s)?
The first thing you'll need is a simple (waterproof) container, such as a Tupperware or pasta storage container. Attach a page with the following information on it to the top of the container:
Your name and contact information
An alternate/emergency contact person (and their phone number)
Veterinarian's information (name, phone, address)
Pet's name
Pet's weight and age
Any pressing medical concerns, includng prescription medications
Pet's normal diet.
Additionally, you'll want to have supplies and a pet first aid kit. Take a look at our tips and items to include in the first aid kit and this article for a more general pet preparedness kit.
A couple of things we would like to reiterate: we recommend you keep a towel in your car for everyday emergencies - not just for disaster kits. You never know when your pet or someone else's pet will be hit by a car. If you've ever witnessed this and/or tried to help with a pet who has been hit by a car, you know that all bets are off as far as that pet's typical behavior. This pet might try to flee or even bite you due to their fear and pain. Wrapping them in a towel can prevent this along with providing a sense of comfort as you drive them to the emergency hospital.
Finally, and we can't say this one enough... when it comes to emergency preparedness kits for pets, you should NOT put human medicine in your first aid kit. Oftentimes, people don't realize that most human medicines can be deadly to their precious pets. Avoid the temptation altogether by not including it in your kit.
Do Hurricane and Other Disaster Shelters Take Pets?
Many of them do now, thankfully, but they haven't always done so in the past. Our culture has changed in general in this regard. Knowing this allows for even more planning because, if you know you're in for a big storm or possibly devastating hurricane, you can call ahead and find the shelters and hotels in neighboring areas and ensure that they are, indeed, pet-friendly. You might even consider calling vets in those areas, too, just so you're prepared for the worst-case scenario.
You can even search for pet-friendly hotels here: petswelcome.com.
Should I Keep Extra Food and a Water Supply Around For My Pet?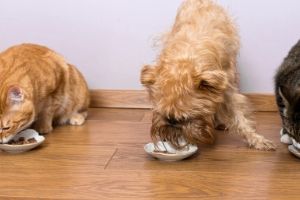 Yes, most vets will tell you to have a two-week supply of pet food and water for your pet. However, don't go crazy and stockpile, as these things do have shelf lives. And although there are certain human foods that are toxic to pets, there is no reason your dog can't live on safe human food (think chicken and rice) until things are back to normal. If you're unsure of what you can feed your pet in situations like this, try to contact your veterinarian to ask. Also, be sure to have a two-week supply of any pet medications you need as well.
Is There a Way to Get a GPS On or In a Pet?
Not exactly, but allow us to explain. What's most important to remember is that a microchip is not a GPS. It's not something where you log in, enter the number, and find your dog. Your dog has to be located by someone else and turned into a shelter or veterinarian. Don't underestimate the effectiveness of microchips, as they have been the reason for many human/pet reunions, but they aren't GPS devices.
There are companies like Garmin that do offer GPS devices to put on your pet's collar but, of course, the collar has to remain on the pet and it has to be charged for this to be effective. They're also quite bulky. One thing that isn't often discussed but could be truly helpful in this scenario is the tiny GPS device put out by the company Tile. It's very light and hangs on the collar through an "O" ring. It's as small as a rabies tag so it isn't even likely to be noticed by the pet. If the pet slips away from you at the dog park or other scenario, you can track them using your phone. Be sure to read up on Tile's specs, though, as there are distance limitations.
When it comes down to it, the agony of losing a pet—whether during a disaster or not—is one of the worst things that can happen in life, so lining up as many things as you can to prevent this is in your best interest.
Some Final Considerations For Disaster Preparedness For Pets
Remember to update your information in your kit once a year. Set an alarm, particularly if you live in a disaster-prone area. Your contact information could be different, your vet's contact info could be different, and your pet's medical information could be different—all of which will be crucial to know when the time comes to treat your beloved pet. You also want to make sure that any food, medication, or other supplies haven't expired.
While we know that the idea of thinking about natural or other disasters is the last thing anyone wants to consider, we also know that a prepared pet parent is a happy pet parent. If you live in an area where disasters are even an annual occurrence, it will pay major dividends for you to take the time to follow these steps. And if you have any other questions, please don't hesitate to give us a call.